This post is also available in: Latvian
It started last year and funny enough, 1 year later doing the same thing again – giving a speech about WordPress. Last year I was giving an introduction to web development and later held the workshop for Young Media Sharks in Pelci, Latvia.
Even if I am doing some presentation now and then, I still feel different when I need to do that in Latvia. And there only one cure to this – give a speech as much as possible until it becomes a natural part of my entrepreneurial journey.
WordPress Latvia meet-up
https://www.facebook.com/events/100530134001313/
All previous I couldn't attend, because either I was in Vejle, Denmark or somewhere traveling between Riga (Latvia) and Vejle.
Entrepreneurial freelance with WordPress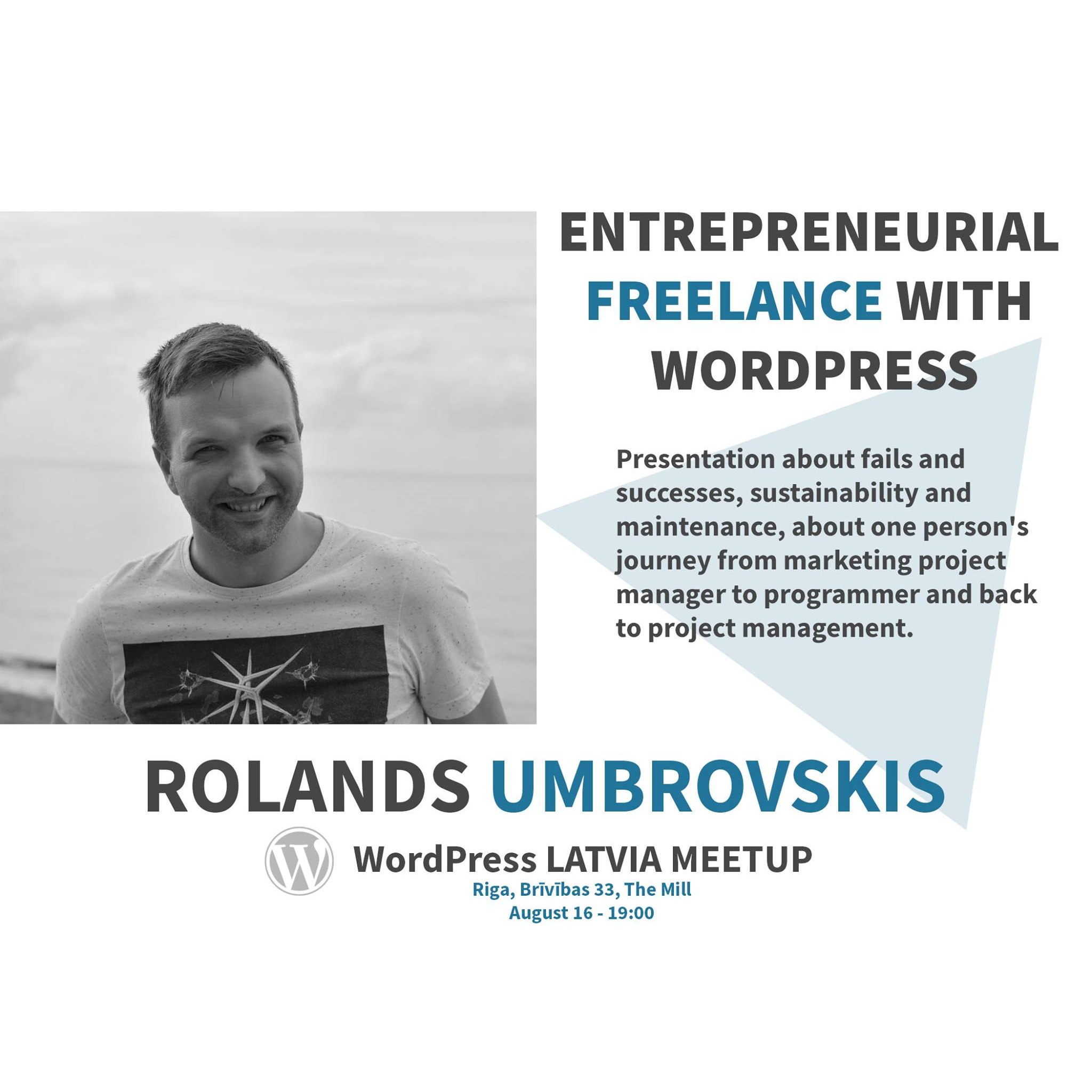 The presentation about the experience of how to run an Entrepreneurial Freelance business without ads and portfolio. About fails and successes, sustainability and maintenance. I will speak about my journey from marketing project manager position to programmer and back to project management.